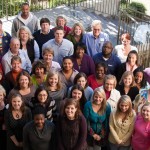 Guardian Pharmacy of Birmingham, formerly Southern Pharmaceutical Services is a full-service pharmacy employing a team of over 40 personnel including pharmacists, licensed pharmacy consultants, certified pharmacy technicians, a registered nurse, billing experts and account managers. We are part of the Guardian family of pharmacies, and serve the entire state of Alabama from our location in Birmingham.  Our pharmacy serves an extensive range of patients each month, from residents at assisted living facilities to mental health residential and outpatient consumers. We take our responsibility to you and your clients very seriously and every day we strive to make sure that every prescription we fill receives our utmost care and attention.
Customer Bill of Rights
We believe that every customer has the right to expect:
Careful attention to the details of every prescription and accurate medication review and dispensing
Professional, courteous, caring and trustworthy employees every time
Prompt, helpful service and support
Timely delivery of medications
Detailed, accurate billing and correct submittal to their insurance plans
Accurate medication records and upholding the patient's right for privacy
---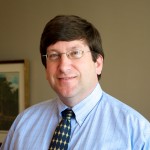 Philip Boyd is the President and CEO of Guardian Pharmacy of Birmingham, Alabama. He has been leading the team at Guardian Birmingham since 2008. Since joining Guardian Pharmacy of Birmingham, Philip has been an integral part of its transition to a full service pharmacy that now serves more than 3000 patients monthly, including clients from such diverse areas as Long-Term Care and Outpatient Services. Philip holds a BE in Electrical engineering from Vanderbilt University.